If we were to create a top 10 list of buzzwords in healthcare, engagement would surely be near the top, whether it be member engagement or patient engagement. Everyone from providers to payers agrees that having users, patients, or members who are "engaged" is beneficial not only for the health of the individual and the business, but also for lasting behavior changes that lead to improved outcomes.
Health Affairs' Health Policy Brief, defined engagement as the intersection of "patient activation with interventions designed to increase activation and promote positive patient behavior". Consumers who are engaged in their health tend to be better informed, have improved health outcomes, and incur lower costs related to their health. For payers and providers, this can translate to improved HEDIS scores, decreased readmission rates, and consumers who are willing partners in their own healthcare journey.
But what does engagement really mean? Why is it important and why should you care? And most importantly, how do you provide the right environment to nurture and encourage its growth in an increasingly digital-first environment?
Engagement is a journey
Engagement is not a one time event that you can cross off your list. It must be cultivated and nurtured over time. Engagement ebbs and flows with the user's personal health journey, beginning with first contact, and continues to be a moving target over time. It happens on a personal level, by knowing the user, satisfying and anticipating their needs, and proving that you can deliver truly personalized, high value interventions, tools, and support to the individual user, at the right time and with every interaction.
Trust is integral to health engagement
Dealing with insurance and healthcare can be unfamiliar and overwhelming for the majority of consumers. The options availables are endless, and the level of experience and comfort with making those decisions is low. Now, more than ever, consumers are seeking help and guidance to navigate this brave new world.
Though they may not be savvy about healthcare, consumers are growing increasingly savvy with digital experiences and have higher expectations about the kind of experience they desire.
Engaging successfully with users builds trust and credibility. When users trust you and have success over time, they are more likely to go back, to engage at deeper levels, increase participation/activation, and to become your advocate or champion.
Rosetta Consulting found that companies who engage their customers well were 2.2x more likely to have experienced an increase in market share in the past year, and 86% of these companies also reported an increase in the previous year's revenue.
6 steps to achieving sustained engagement
1. Know your baseline and continuously measure
An accurate assessment of your starting point is key to success. Since it's impossible to solve everything at once, it is important to prioritize. At Medullan, we work under the mantra of Right Problem, Right Solution – so ask yourself – What are the biggest business priorities? What are the pain points being experienced, and by which members? And most importantly, what is the evidence that shows you that these insights are true?
---
66% of companies want to increase participation in wellness programs, yet nearly half of employers indicate that they do not know if the use of incentives is leading to healthy behaviors (43 percent) or to improvement in health risk (48 percent). (2014 Health Care Survey, Aon Hewitt)
---
How are your digital assets performing? View metrics in both qualitative and quantitative ways – benchmark key metrics, activities, and conduct user research.  Know what you want to track, how you will measure, and set realistic performance goals in order to effectively gauge your progress.
2. Make it easy for consumers to make the right choice 
Often, consumers find themselves overwhelmed with information and choices, this is especially true in the healthcare space. Many consumers find it easier to do a Google search then log into their member healthcare portal to sift through a mountain of content and tools that may be relevant, but are hidden in the nooks and crannies of the their healthcare member portal.  Ensure that your portal is user friendly and easy to navigate – being bounced around from one partner site to another can lead to high levels of frustration and abandonment. 
Leverage the information you have to make the experience a personalized one. Every touchpoint and campaign should be viewed as an opportunity to understand and discover more about your users' preferences, triggers, and behaviors. This goes beyond simply targeting users with relevant programs, you need to understand when to talk to your users, on what platform, and with what message that will resonate and get them to take action. 
Take advantage of your knowledge of their health history. Use claims data to identify high risk populations and deliver personalized interventions. If you know the last time a claim was submitted for an annual checkup, send a reminder text or notification message to encourage them to schedule their next appointment. If you have pharmacy claims information for patients who are on expensive brand name drugs, show them how much they could be saving by switching to clinically effective, and money-saving alternatives.
Arming yourself with this knowledge helps you to deliver highly personalized messaging and interventions that are directed to the right user, at the right time, through the right channel, and thereby increasing the likelihood that your programs will receive the attention and consideration you desire.  User research can be highly useful for this stage.
4. Share accountability and build trust
Be a trusted partner in your user's health journey. Provide not just tools and information, but the guidance on how and when to use them to their advantage. Hold users accountable for their participation by guiding them to the resources, demonstrating how to use them, and giving them the right encouragement. When they succeed, reward them. When they fail, be supportive and provide options and pathways to get back on track. Positive health outcomes are the result of a shared health journey and require accountability and engagement by all involved.
5. Celebrate successes
Acknowledge and reward good behaviors and outcomes regularly. Provide meaningful recognition and rewards for the user. This doesn't have to translate into monetary rewards (though it doesn't hurt), for many users, a simple acknowledgement or recognition of their achievements among their peers is as motivating as a financial reward. Show and remind them that their actions, regardless of size, have resulted in positive outcomes, and provide outlets for your users to connect with peers and supporters.
6. Be consistent across channels
While users may have a preferred channel, they will likely interact, communicate, and engage with you across multiple channels, online and offline. When users engage with you, they expect that these interactions will be connected. 
Though difficult to achieve, each interaction with your users must be personalized, consistent, and connected. Use the information you have to add context and intelligence to your interactions with users.
And finally, commit to the journey
Behavior change doesn't happen overnight. User engagement is a journey, not a single touchpoint or interaction. Sustained engagement is achieved over time and with focused efforts and patience.
To know the true impact of your efforts, you must continuously iterate.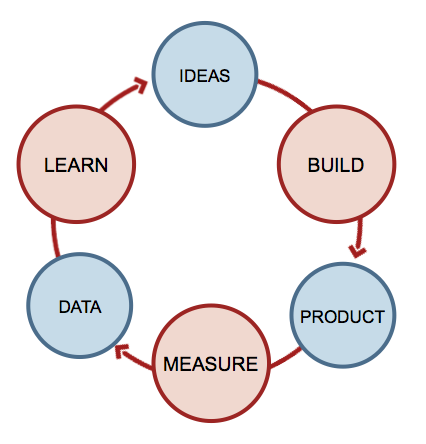 Build – Create an MVP, whether it's a survey, paper prototype or skinny software. You need to bring your ideas and assumptions to your users, and do it quickly.
Measure – Test the idea with real users through several rounds of experiments. Identify areas that have the highest risk in order to validate or invalidate your assumptions.
Learn – With each round of testing and experiments, you'll learn what works and what doesn't. This will help you to focus your energies on the highest opportunity areas, in order to refine and iterate.
Don't gauge the success or failure of your efforts on one point in time. Meaningful engagement and behavior changes take time to cultivate and must be earned through positive interactions, large and small, and reinforced over time through consistency, and compared against metrics that can reveal the true impact of your efforts.